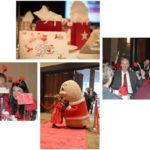 April 3 @ 12:00 pm
-
3:00 pm
Tables and sponsorships are limited and flying off the shelves!
You're invited to the 2019 Boise Go Red for Women Luncheon!
When: Wednesday, April 3, 2019
Where: Boise Centre
Chair: Lindsay Randolph, Scentsy
Emcee: Heather Cox, NBC Sportscaster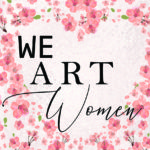 April 11 @ 5:00 pm
-
9:00 pm
We Art Women is an event by women for women that aims to entertain, enlighten and give back to the community through music and art. Support the Women & Children's Alliance at the return of this long-standing fundraising event with a silent auction, live auction, and month-long art exhibition. The 2019 event will take place at Art Source Gallery. Tickets are $10 at the door.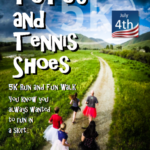 Sun Valley Ballet and Arts is a non profit school dedicated to bringing a dance and performance education including a class setting with professional dancers and varied guests artists to our students and the community. Dance, acting, music, comedy, singing, the sky is the limit to what we can provide in our state of the art facilities located in Hailey , Idaho. Along with our strong commitment to education, we also have a commitment to financial assistance and scholarships to all eligible students. Our goal is to ignite a passion for the arts and promote creativity and life long learning tools. Our Tutus and Tennis Shoes
5 k is in its 3rd year this July 4th and begins at 9:00 am in front of our studio on N 1st Ave , Hailey, Idaho. It is our biggest fundraiser to date and a fun event ! All proceeds go to Sun Valley Ballet and Arts Center scholarships and operating fund. For more information call SVB school Administrator Aimee Durand at 208-806-1441 or Event Director Daryl Fauth at 208-720-5110